The Trade Tool enables the user to identify and markup potential trade setups with precision and accuracy. It has been specifically designed to work with chart structure.
It is particularly useful when intraday trading on the lower time frames when price can move quickly as it removes the need for the user to manually fill-out buy or sell trade tickets and calculate risk-reward since this is all done automatically.
The Trade Tool has been designed to work in conjunction with the Trade Controller MT Install Management Tool which enables the user to define trade money management parameters associated with each MT Install such as trade bank, trade size and risk-reward.
The Trade Tool is provided to enter trades live at the market via a keyboard shortcut once it has been positioned on the chart as required by the user. The current shortcuts used are:
Ctrl-E : This will control the risk to the percentage of the trade bank defined in the trade money management parameters. This is covered in the Blackbox Trade Controller Installation Guide (section from 12:15 – 14:25 mins).
Ctrl-1 :  This will control the risk to 1% of the trade bank.
The Trade Tool is shown opposite.
The Entry and Stop levels define the risk which always equals 1R.
The target Rvalue of 1 to 5 are projected accordingly.
When executed the user defined trade bank settings are applied such that the position size is calculated to limit the risk to the percentage of the trade bank assigned to each trade.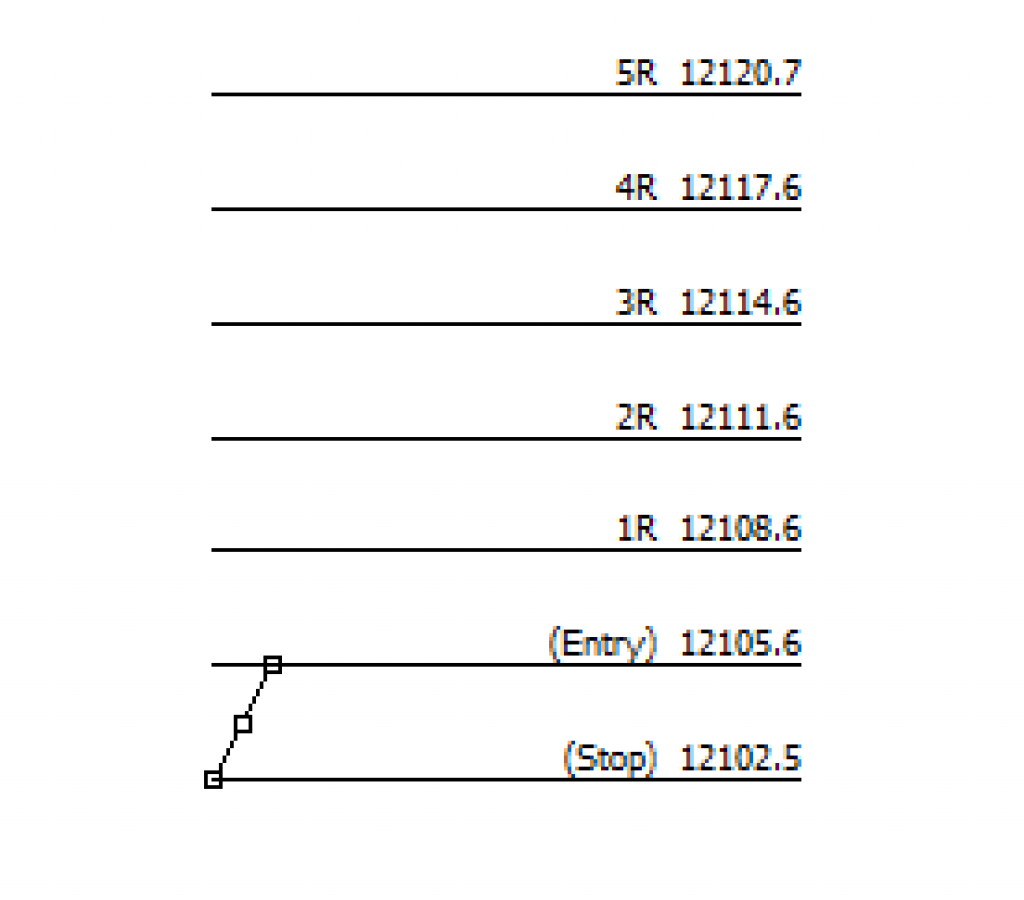 The following video provides a detailed overview of the Trade Tool.