The DAX Day Traders have applied the philosophy of specialization to price action trading. We have chosen to focus our efforts on one market and aim to master it. 
Our market of choice is the German DAX30.
We have chosen to specialize in trading the DAX30 intraday for the following reasons:
The spread is low.


There is no holding of overnight positions with the associated costs.


Increased cycles of learning.

The lower time frames provide increased cycles of learning compared to the higher time frames, where trade setups take much longer to form and play out.


Regular trade opportunities occur each day that conform to our Trading Edge.


Unlike the Forex pairs, the DAX is generally less susceptible to economic news announcements.

The obvious exceptions are Non-Farm Payroll or NFP on the first Friday of each calendar month, FOMC announcements and interest rate decisions.


Set trading hours.

The DAX opens at 7am GMT Monday-Friday offering 3 distinct trading sessions, each with their own personality:



Morning session from 7am to 11:30am GMT.
Afternoon session from 1pm to 5:30pm GMT.
Evening session from 6pm to 9pm GMT.
Regular trade opportunities are on offer throughout the morning and afternoon sessions and they continue into the evening session even although the market does tend to slow down.
No need for a VPS.

When you've finished trading for the day/session that's it, there is no need to run the charting platform 24 hours a day.
In order to leverage our strengths, we each have to identify the style of trading that suits us best. For some people trading several markets at the same time is a good fit, for others not so. In our experience, our focus and concentration was at times diluted when trading multiple markets and trying to keep track of the information related to each of them.
Pure Price Action charts consist only of structure overlaid in a clear and meaningful way. There's no clutter to cause confusion or sensory overload.
Likewise, trading a single market helps to avoid 'mind clutter'. A 'cluttered mind' typically results in a 'confused mind'; therefore it's vital to create the right environment for successful trading.
Whilst price action patterns are universal, each market has its own personality and in our experience it is better and more effective to have a deeper understanding of just one market. We liken it to having a best friend who you know intimately instead of a group of people who are little more than acquaintances.
It's a high quality, high value relationship!
Becoming best friends with the DAX will enable you to 'Experience the Power of Specialization', strive for excellence and maximize your earning potential.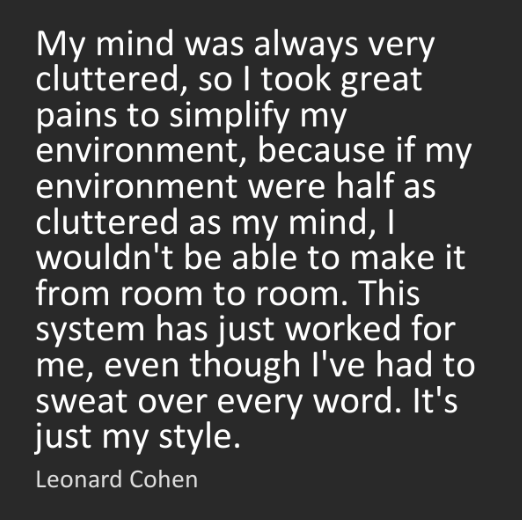 Please refer to the section 'Our Philosophy/Vision' for more information on the benefits of specialization.